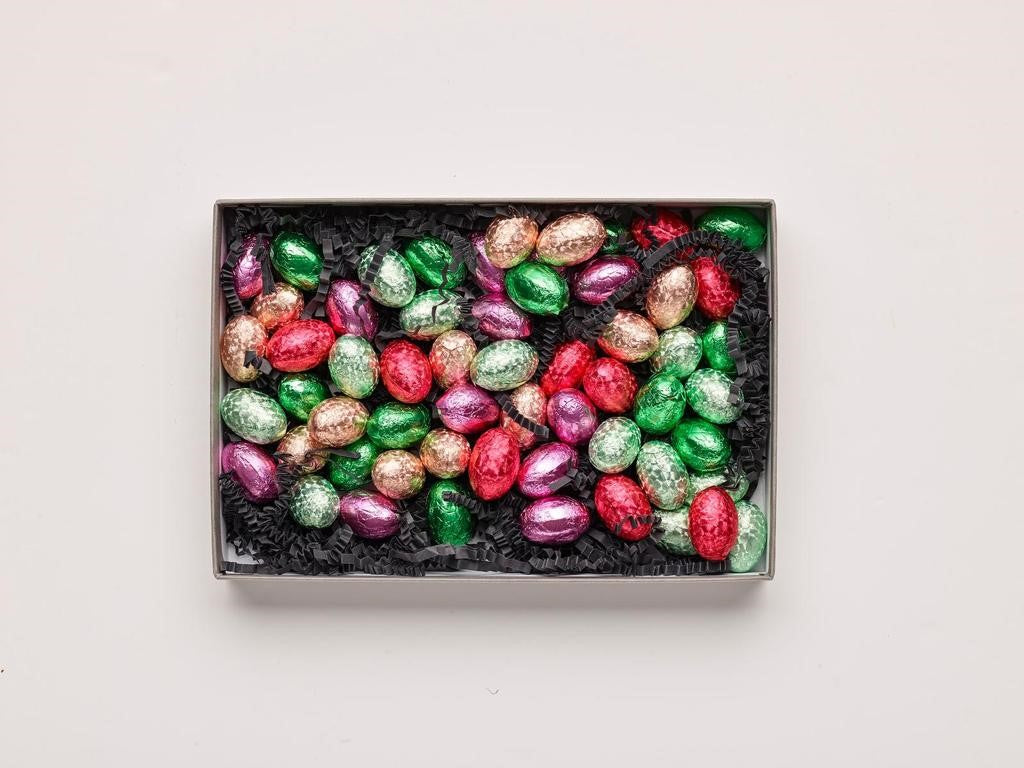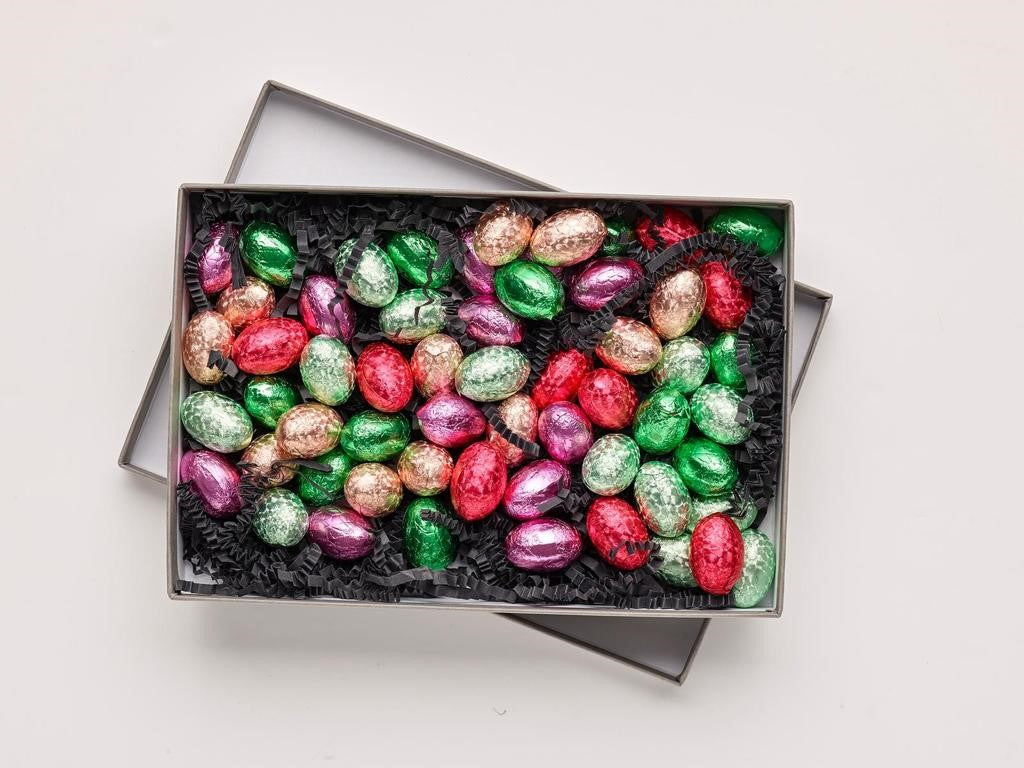 Mixed Chocolate Mini Eggs
For this Easter, we have prepared a beautiful selection of classic milk and dark chocolate mini eggs wrapped in vibrant foil. The eggs are perfect for an Easter egg hunt or sharing with your family.

This product comes in a 500 gram box.
All of these eggs contain nuts and gluten.