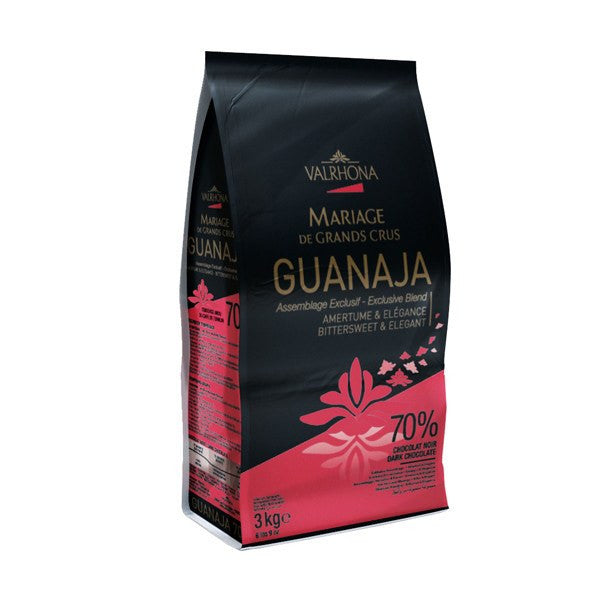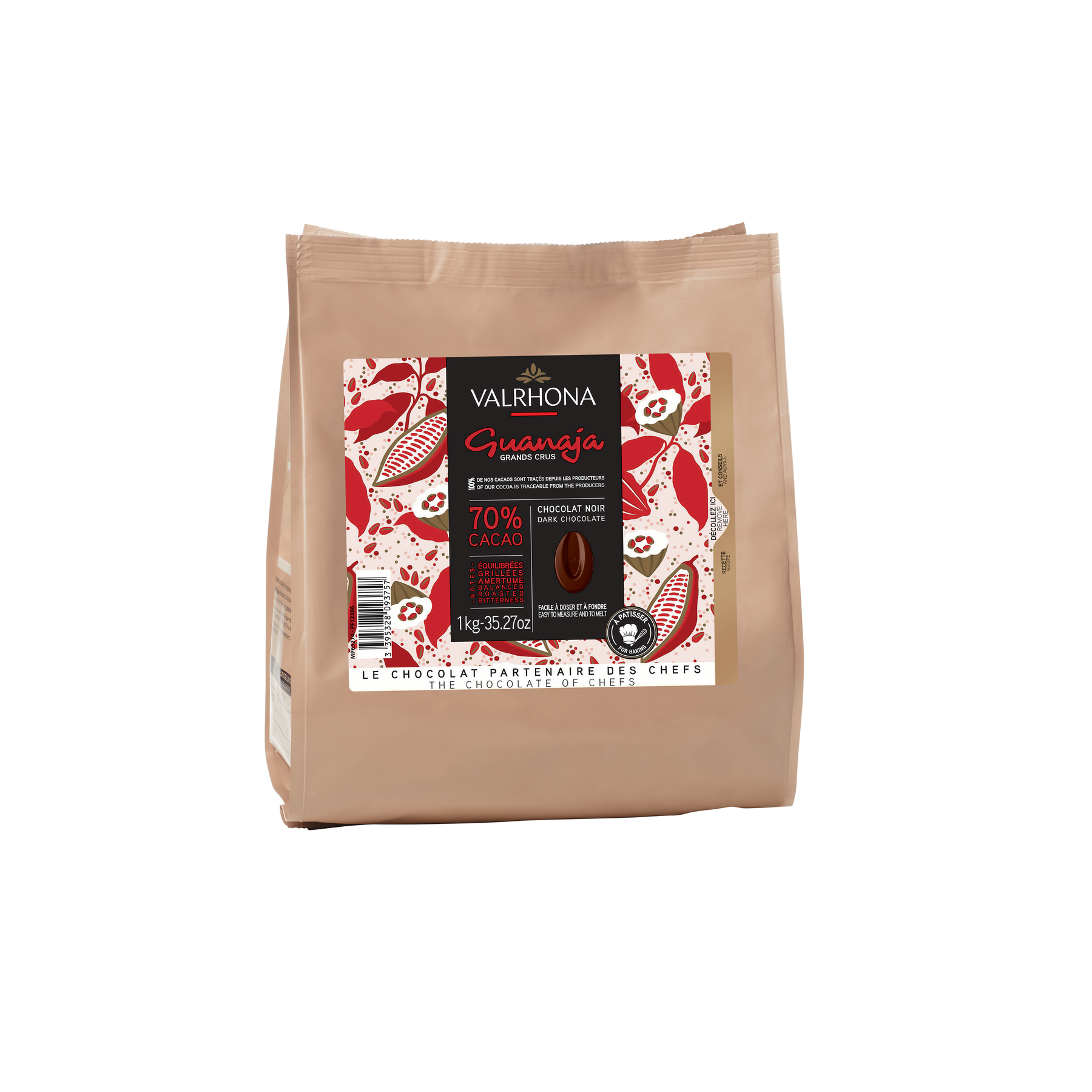 Valrhona Guanaja 70%
Guanaja is a chocolate couverture from French chocolate makers Valrhona. It is made from a blend of beans all originating from the Caribbean. The variety of bean they use is a blend of Criollo and Trinitario.
As a chocolate, it has a 70% cocoa solid content, which results in a chocolate that is bitter, yet very moreish. We use this Valrhona couverture in many of our own recipes. We also recommend using the concentrated version of this couverture in deserts, ice creams and mouses: Coeur De Guanaja.
Weight: 3kg
Ingredients: Cocoa Beans, Sugar, Cocoa Butter, Emulsifier: Soya Lecithin, Natural Vanilla Extract.
Any ingredients listed in bold are allergens.
This Product Will Contain Soya and May Contain Traces of Milk, Nuts (inc. Peanuts), Gluten, Egg & Sesame.