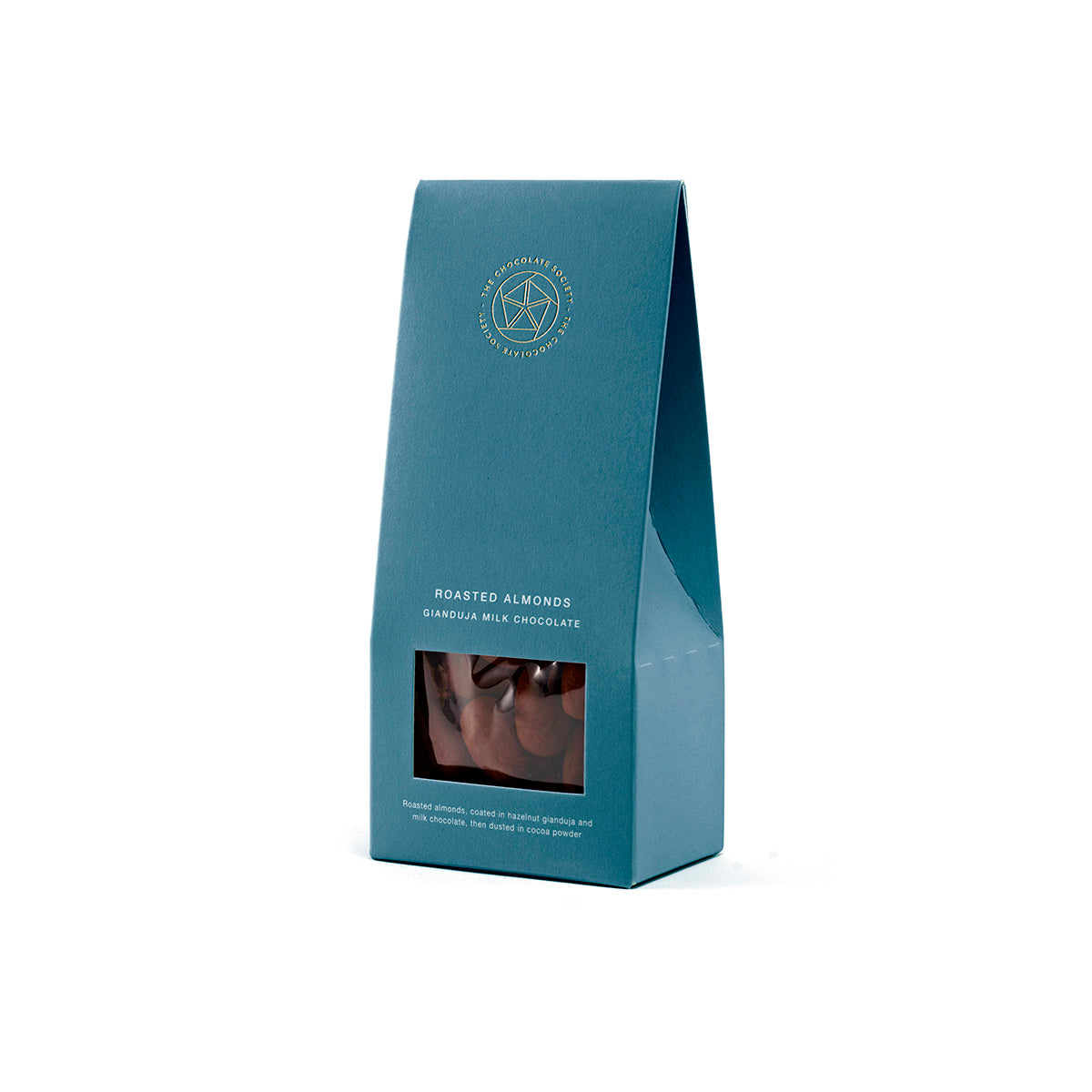 Roasted Almonds
Few things feel more decadent than chocolate covered almonds, and we've gone the extra mile to ensure that both components are the very best.
We've taken the time to source some incredible, Californian almonds with the perfect sweetness and a satisfying crunch. They're even better when generously enrobed in multiple layers of Gianduja, which is a sumptuously decadent velvet paste made from chocolate and hazelnuts, with a Colombian chocolate exterior. The enrobed almonds are then gently tumbled in pillow-soft cocoa powder, for the perfect finishing touch.
From the cocoa dusting on your lips, through to smooth chocolate and velvet Gianduja before meeting the delicious sweetness of the perfect Californian almond, the textures are unrivalled. A sophisticated gift and a decadent upgrade from the traditional sugared almond.
Weight: 110g