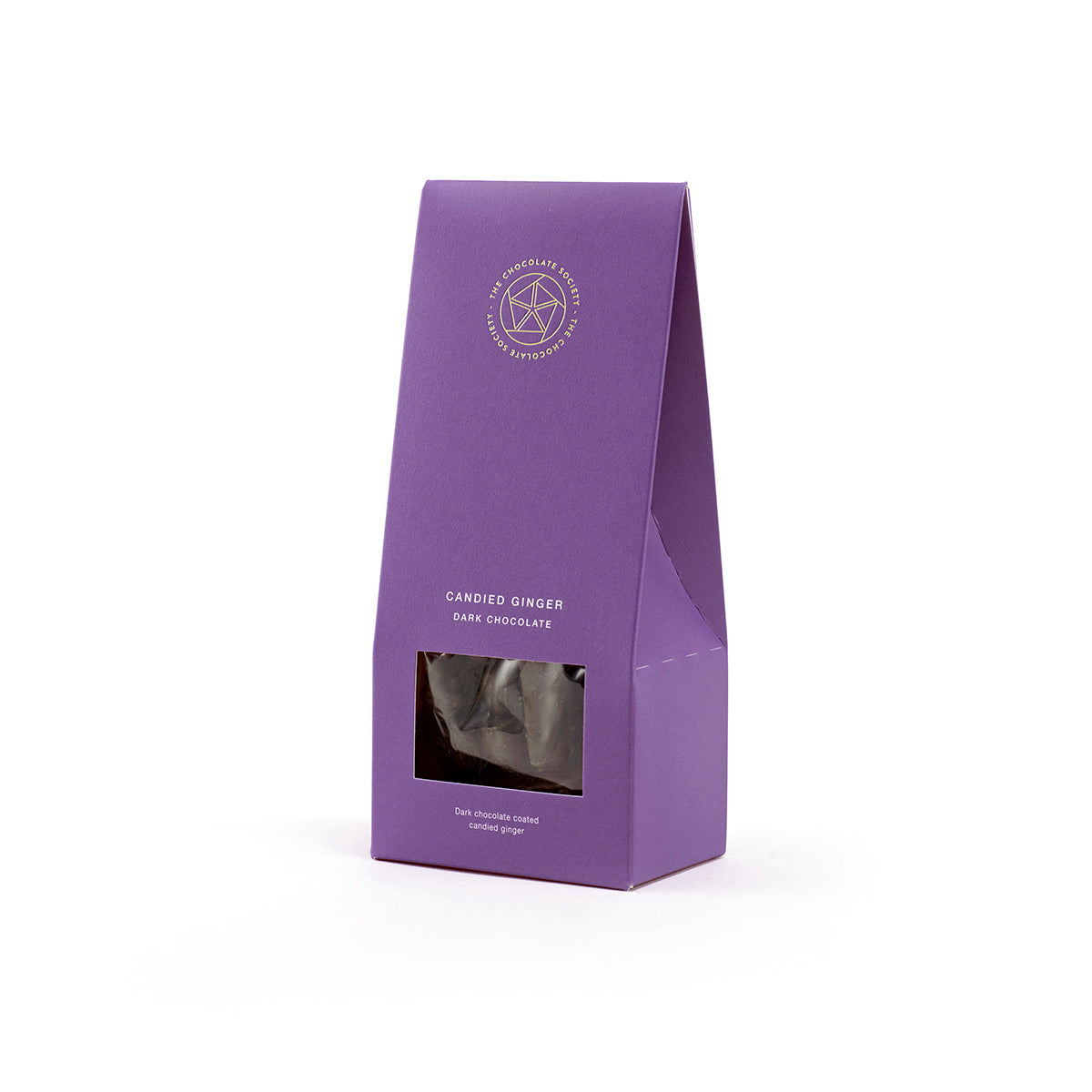 Dark Chocolate Ginger
We have found the perfect candied ginger. Not too hot, not too sweet. Just right.
We take our perfectly candied ginger and enrobe it twice in a smooth, rich, 61% Colombian Chocolate. The stable, smooth depth of the chocolate is the perfect companion for the sweet heat of the ginger.
Dark Chocolate Ginger makes the perfect after-dinner hors d'oeuvre, to impress your guests and share amongst friends. They're equally delicious eaten straight from the carton, alone on a weekday evening. If that's how you choose to enjoy your Dark Chocolate Gingers then we promise not to tell.
Weight: 110g