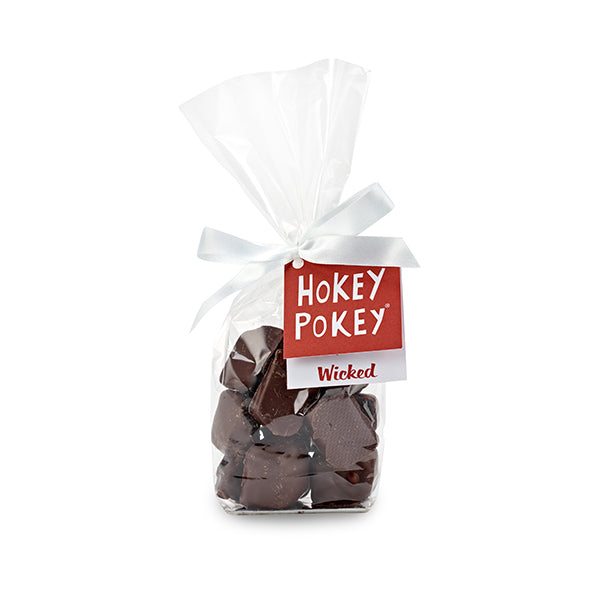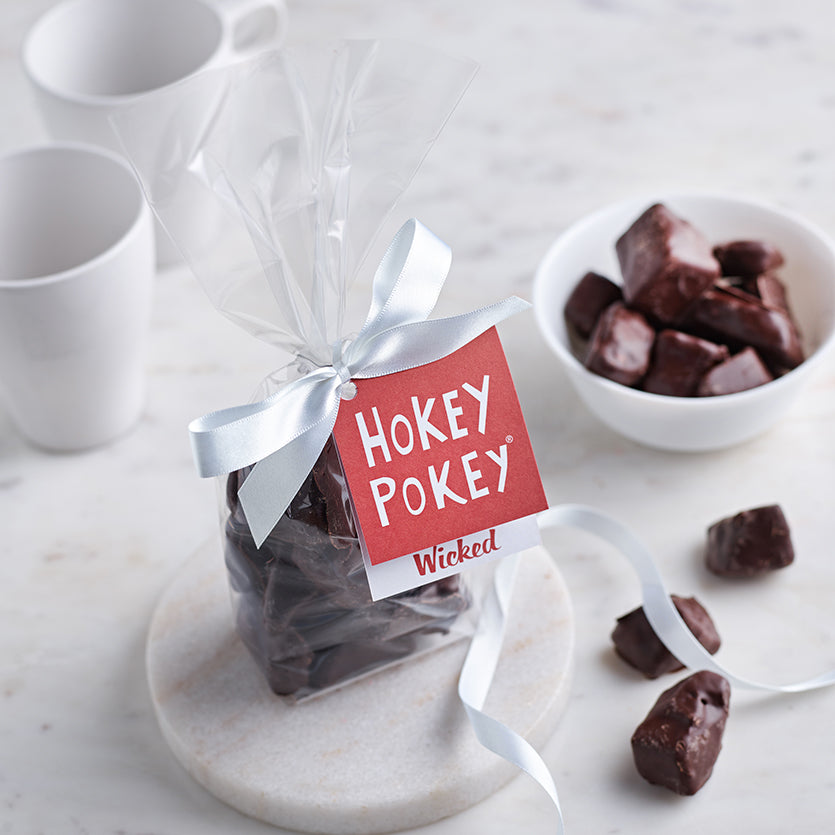 Dark Chocolate Honeycomb - Bag
Our famous honeycomb is handmade in small batches to our own very special recipe. We use the best quality sugars, real honey and a small amount of bicarbonate of soda to make the mixture bubble. Once we have cooked, frothed, cooled and broken the honeycomb, we double cover each piece in delicious dark Colombia 61% chocolate.
We find that the dark chocolate balances the sweet honeycomb perfectly. Surprisingly to some, we sell just as much dark chocolate honeycomb as to milk chocolate honeycomb, Milkey Hokey Pokey - it's delicious. The perfect present to bring to a dinner party or a treat for the cupboard. 
Weight: 150g