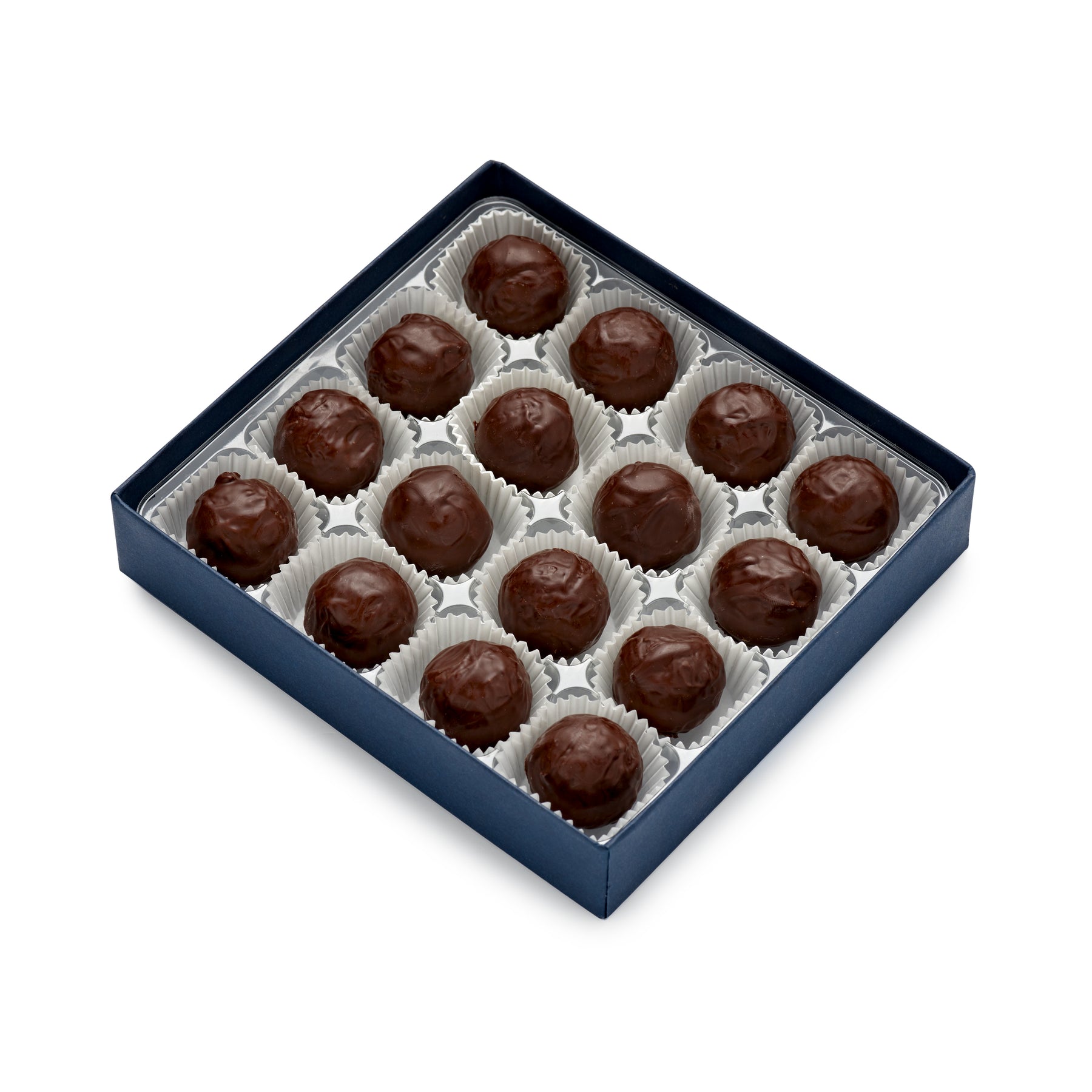 Dark Chocolate Truffles
X16 Truffles / Dark Chocolate
This box contains 16 truffles of the truest expression of unadulterated dark chocolate indulgence, made with single-origin Chocolate from the finest Venezuelan Cocoa beans. This outstanding 72% Grand Cru chocolate offers up a rich and complex aromatic profile featuring warm notes of raisins and liquorice with the depth of roasted flavours.
We work hard beating the ganache to ensure the dark chocolate, cream and butter are perfectly, sumptuously combined – it's a true labour of love. 
An outstanding classic truffle – these make an elegant gift for a host. And served with a rich fruity expresso coffee, they will round off a dinner party to perfection. Or treat yourself to a box, and simply savour these truffles whenever you choose.