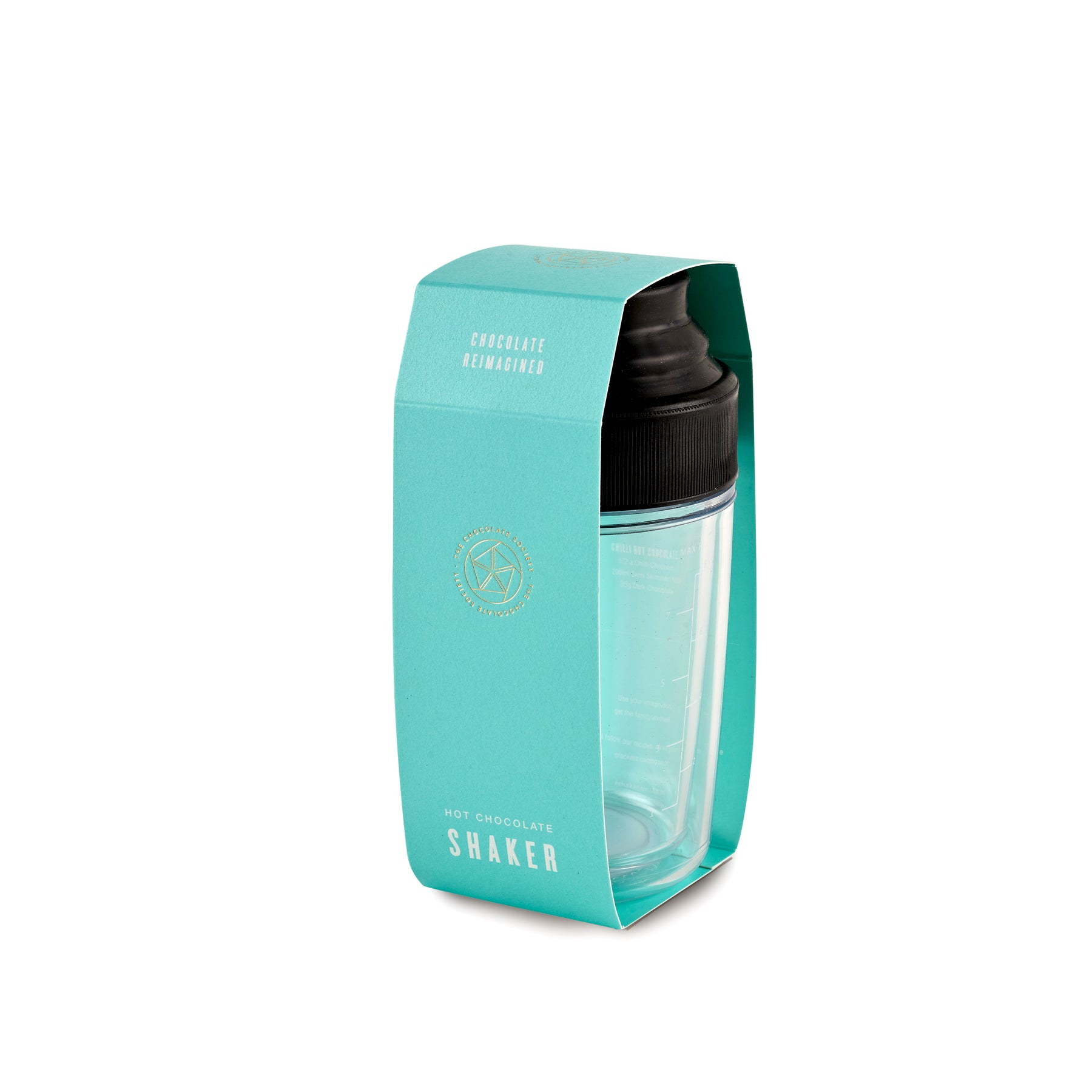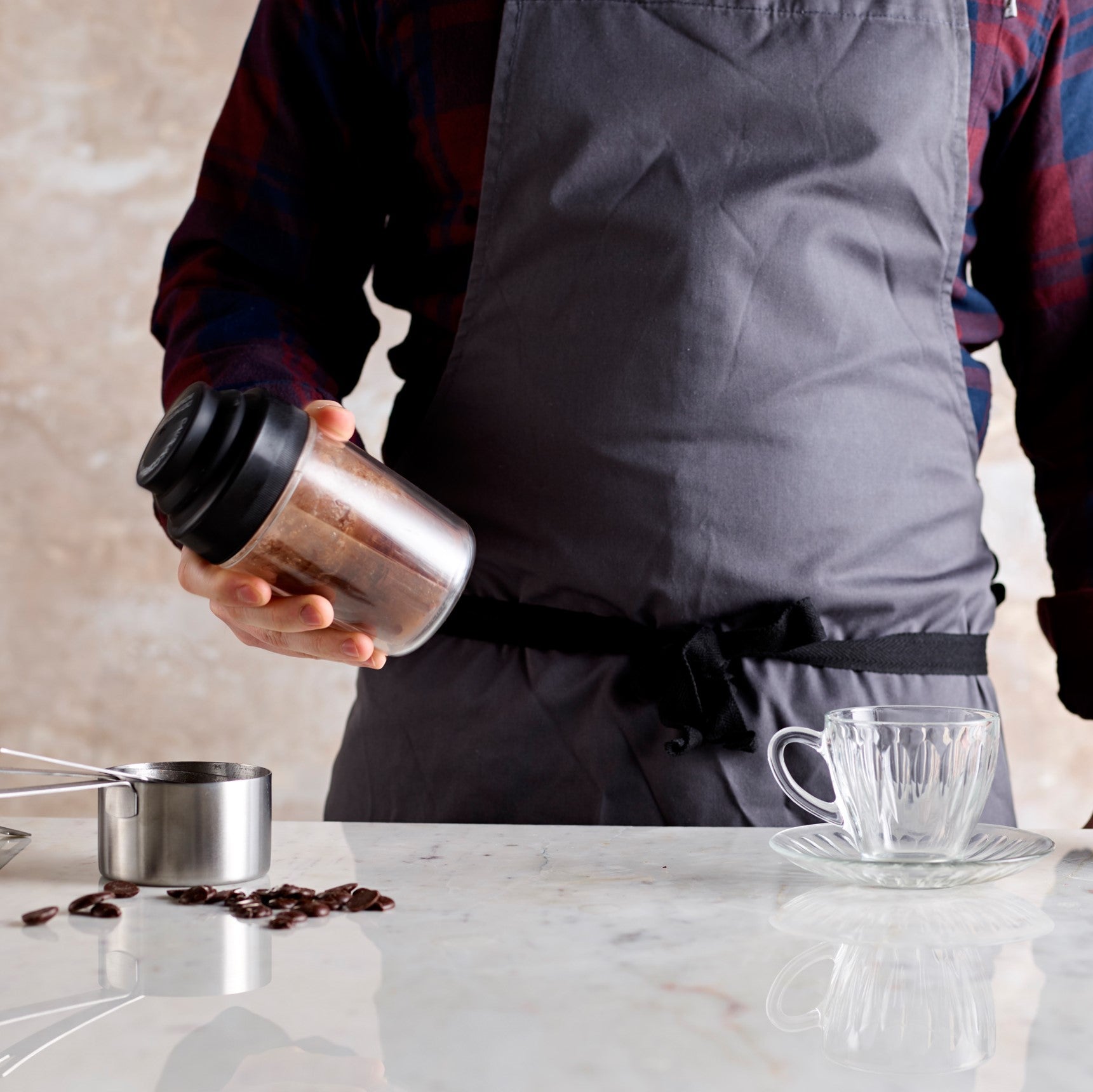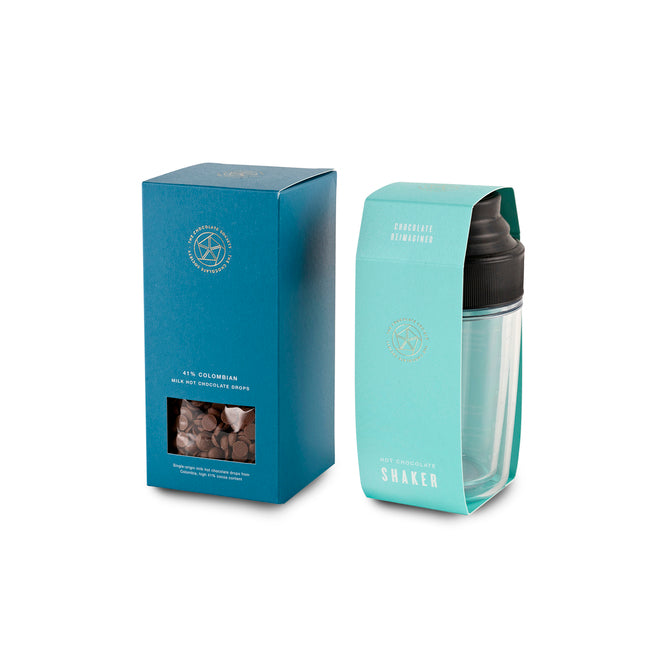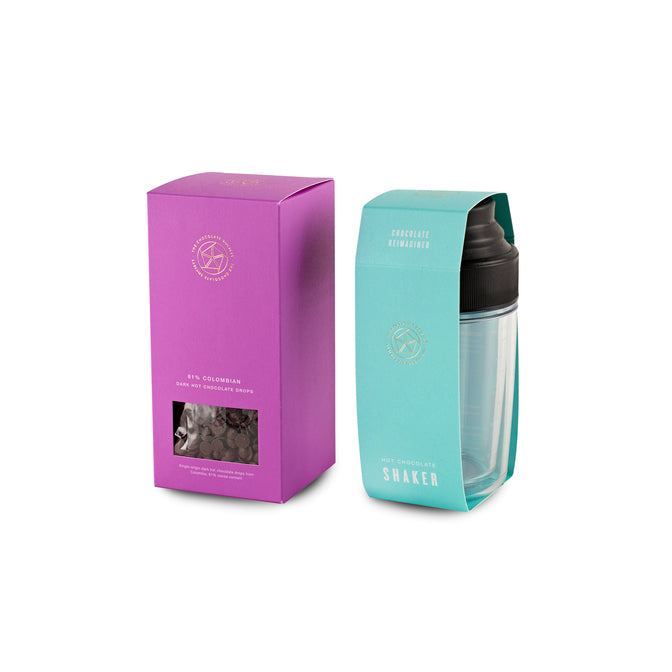 Hot Chocolate Shaker
It's time to shake it up.

We're changing the game. We've had enough of below-par 'luxury' hot chocolates. We want you to enjoy the very best. We're here to prove that all you need is great quality chocolate, shaken not stirred.
Let's talk science.

As chocolatiers, we know that the secret to great hot chocolate is excellent quality chocolate and the velvety smooth texture. We've cracked it. We've found the solution. Say goodbye to reclaiming the chocolate that has pooled in the bottom of your mug with a teaspoon…
Say hello to the best hot chocolate ever. The secret is friction. Simply create enough friction to perfectly bind the chocolate with the warm milk or water, but this can't be achieved with stirring alone. That's where we come in.
We weren't satisfied with stirring so we decided to think outside the box and shake things up. That's right, we literally shook it up – and it went everywhere. Here's the thing, when you shake a hot liquid in an airtight container, the air inside the container heats and expands. That's what causes the hot chocolate explosion. So, thrilled with the hot chocolate, less thrilled with the mess, we invented a lid that pops to accommodate the increased pressure as the air expands.
This brings us to the World's first Hot Chocolate Shaker, producing a perfectly emulsified, unbelievably smooth, undeniably delicious hot chocolate every time, without the explosion!
The Hot Chocolate Shaker was launched on Kickstart in May and was backed by an incredible 1,600+ people around the world.
LATEST REVIEWS:
"Saw this on Sunday brunch. Searched and found it to buy online and ordered. Makes hot chocolate so easy and even makes some cheaper 'powders' taste better. Only problem now is I might need to order more for the family. 5 out of 5!" MW
"Bought this on spec having used a little milk frother for years and wouldn't go back. Emulsifies the chocolate and milk (I use rice or oat), easy to use, easy to clean, would thoroughly recommend." CR

"This is the best thing ever. So easy to use (and clean), superb value, and the results are so delicious." LS

"Love this. Makes the best hot chocolate and really easy to use." JM