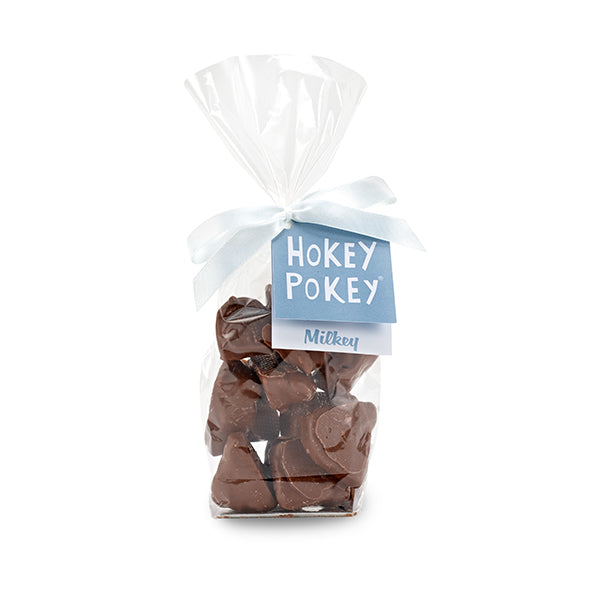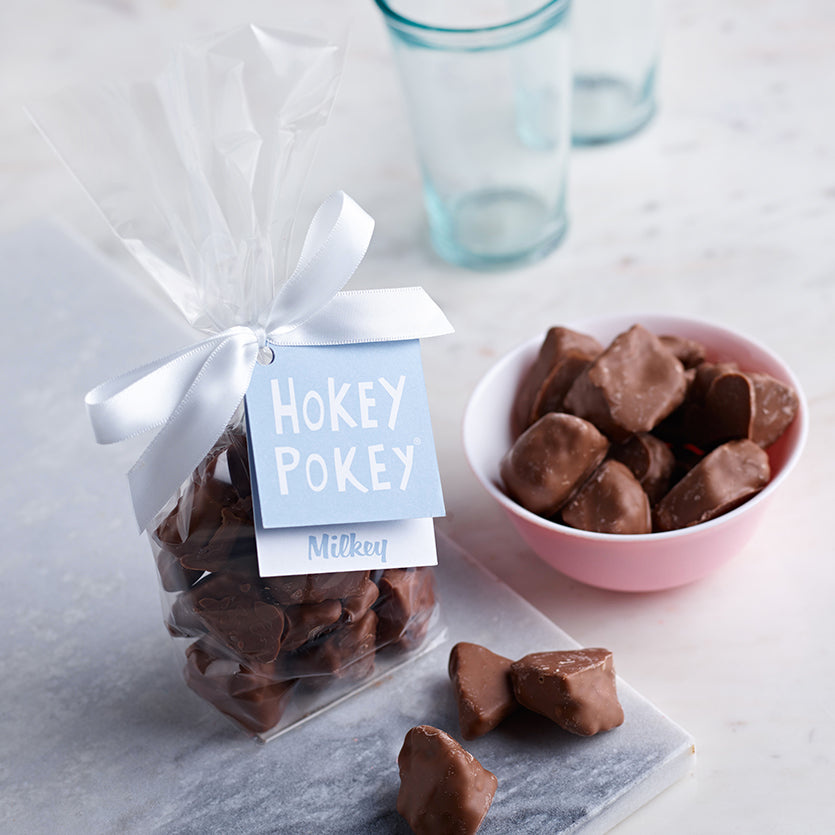 Milk Chocolate Honeycomb - Bag
Our delicious honeycomb is made in small batches using real honey. Once we have cooked, frothed and cooled our honeycomb, we hand break the large slabs into small bite sized nuggets, before enrobing them twice in the finest 41% Colombian chocolate.
The honeycomb is sold under our sister brand name of Hokey Pokey, and is a proven favourite, with a loyal following! The combination of delicious melt in the mouth honeycomb, and the finest French chocolate, makes this a hard to resist luxury chocolate treat.
Weight: 150g