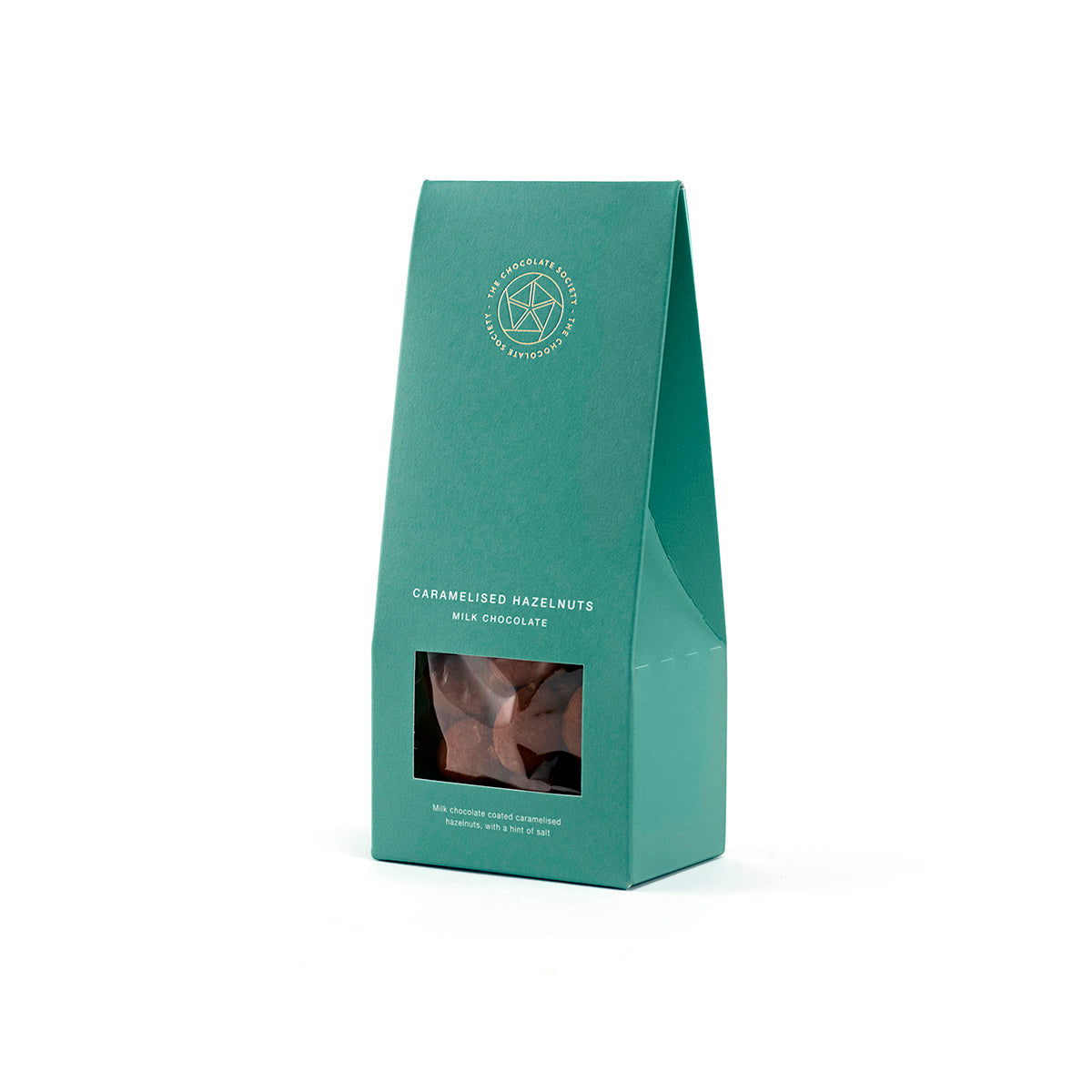 Salt Caramelised Hazelnuts
A uniquely moreish treat. A chocolate covered hazelnut like you've never tasted before.
A divine ensemble of tastes and textures. The finest whole nut is first dipped in an irresistibly crunchy salt caramel before being generously enrobed with the finest Colombian 43% milk chocolate then finally tumbled in velvety cocoa powder, for the finishing touch.
Having been first introduced as a limited edition in 2015, after such a warm welcome from our customers, we adopted our Salt Caramelised Hazelnuts into our permanent range. Whether for a gift or an indulgent treat, they truly are a little taste of luxury.
Weight: 110g