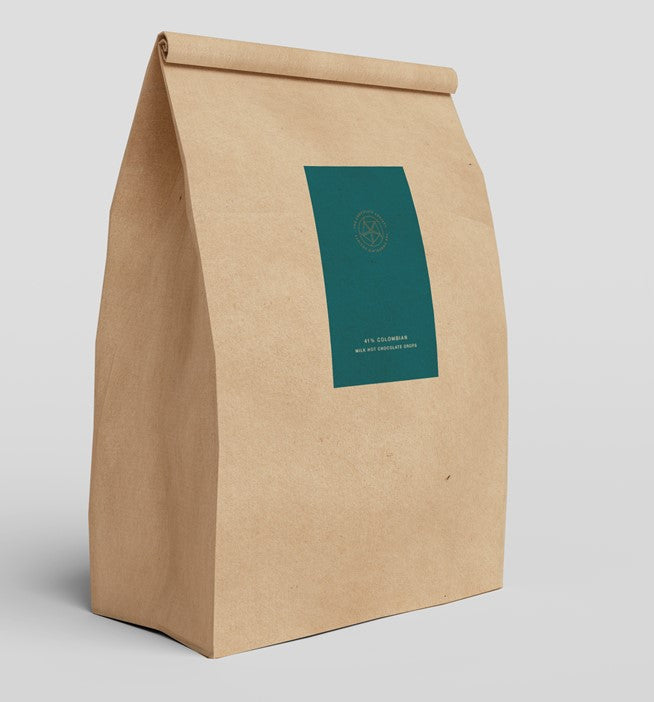 2.5kg Bulk 61% Dark Hot Chocolate Drops
Imagine a hot chocolate, made from pure chocolate, our hot chocolate drops are solid pieces of chocolate to ensure the most luxurious steaming mug to curl up with. Made from single origin 61% Colombian chocolate, we can trust that we are delivering to you the highest quality chocolate.
For best results, use with our Hot Chocolate Shaker, our innovative new product to enable you to make the smoothest, most delicious hot chocolates in seconds at home. Available to order now, click here to order yours.
Our chocolate drops can also be used for baking, cooking, eating, as well as making delicious hot and iced chocolate drinks!