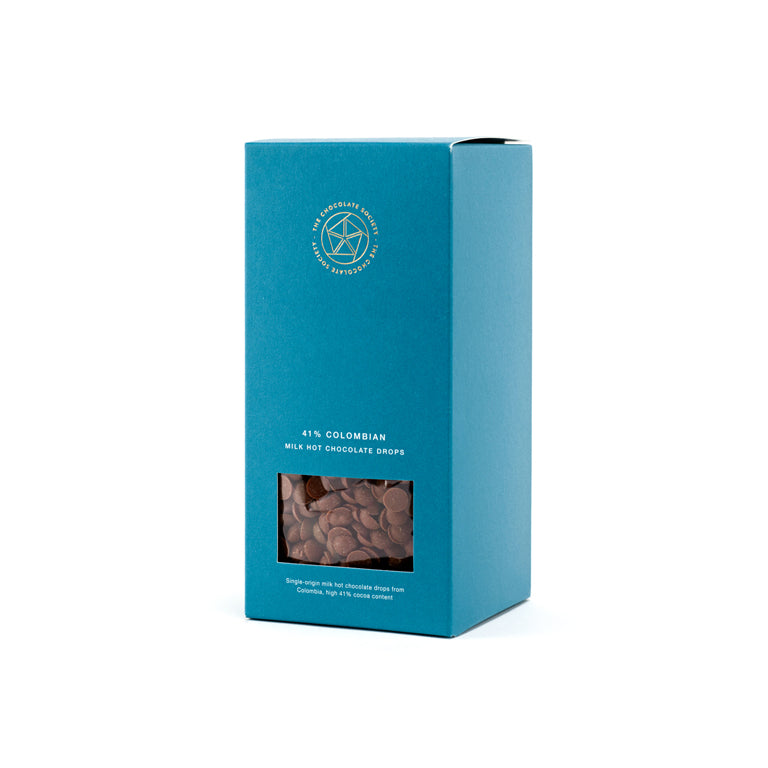 41% Milk Hot Chocolate Drops
For the ultimate milky and creamy hot chocolate, use our brand new 41% Colombian Mik Chocolate Hot Chocolate Drops. Made from single-origin beans from Colombia's cocoa plantations. These drops transform into silky milk chocolate hot chocolate. Perfect for any milk chocolate lover.
For best results, use with our Hot Chocolate Shaker, our innovative new product to enable you to make the smoothest, most delicious hot chocolates in seconds at home. Available to order now, click here to order yours.